At Hydro Solutions Power And Soft Washing, we believe in respecting every property we work on. If you're a commercial client in need of our services for refreshing the look of parking garage, know that we have what it takes to carry out the work safely, responsibly and correctly. Different materials react in different ways to power washers and other forms of exterior surface cleaning equipment, our team has the experience to know which solutions, and Pressure is best for your unique job.
Our full service parking garage cleaning, power washing services are designed to keep your parking garage areas as clean as possible at all times to give your company a clean professional appearance.
Cleaning a parking garage is imperative for keeping and gaining customers, reducing liability, and retaining value.
Our professional power wash system is excellent at cleaning massive open spaces such as these, and our water collection service ensures that no annoying puddles are left behind.
Parking garage cleaning is an imperative service. A clean parking garage helps keep and attract customers, and it reduces liability, and retaining value.
At Hydro Solutions Power and Soft Washing safety for the public is our number one priority. Dirt buildup and oil spots could potentially cause liability problems.
Any Kind of Parking Garage:
City/Municipal
Hospitals and Medical Facilities
Schools & Colleges
Malls & Department Stores
Office Buildings
---
At the heart of our innovative team is our custom-designed proprietary wash system, which enables us to tackle jobs that would normally be impossible for others. This includes parking garages where lighting, layout and material composition all tend to work against us. We clean in a way that targets grime, grit and dirt with greater precision, and you can also say goodbye to stubborn oil stains.
After we're finished, you'll be left with a parking garage that is clean, inviting and looks as if years of grime and dirt have been washed away – and that's because it has! From gum to grease, old coats of paint and stained concrete, we tackle it all with ease.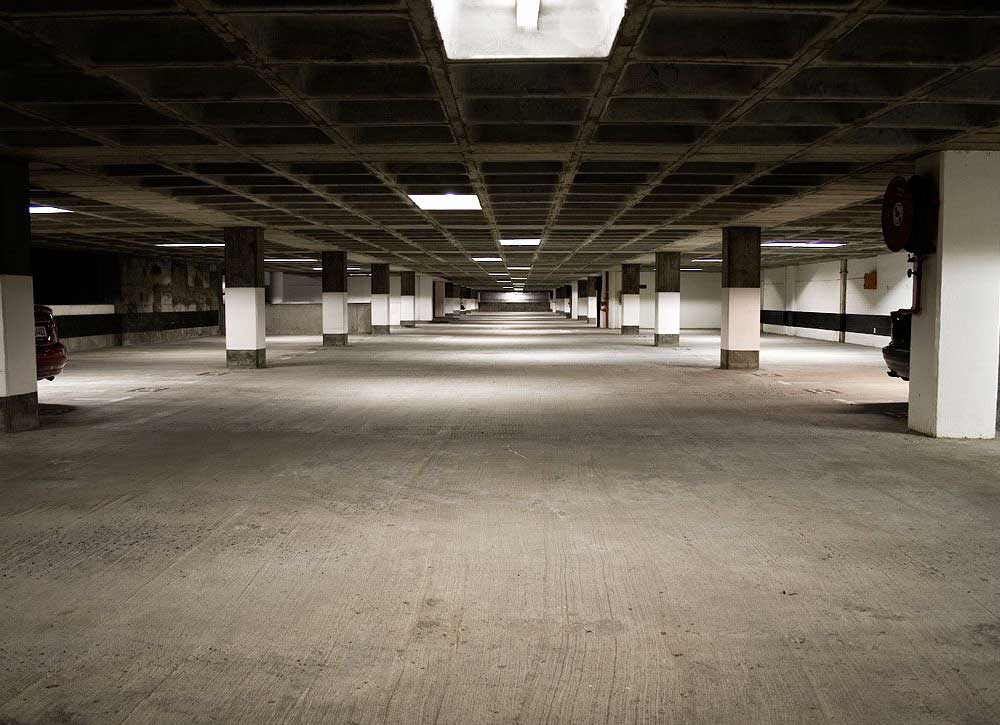 Specializing in:
Pillars and barriers
Exhaust fans and housings
Ramps, walls, stairs, and on-foot access points
Parking spaces and access thoroughfares
Oil stain and paint removal
Catch basin cleaning and flushing
Cleaning to prepare for a special event where the garage houses attendees' vehicles
Some of our clients
---
Some of our other commercial services we offer.
Hydro Solutions Power And Soft Washing LLC is the Louisville area's preeminent pressure washing and soft washing company. Our team has more than 10 years' experience and expertise in every aspect of exterior cleaning, for both residential and commercial buildings.
Our experience and talent comes with the Hydro Helpers Guarantee: When we give you a quote, you are getting a guaranteed price without exception. We don't add additional costs, nor do we add any hidden fees. Our technicians are certified in pressure washing and soft washing processes and can answer any questions your might have about our exterior cleaning services.
Part of our guarantee is providing top-notch customer service - we will go the extra mile to meet or exceed your expectations. Because we understand your home or business is your most valuable asset, we take care not to damage surfaces while ensuring a high-quality clean that protects and preserves the beauty and health of your home.
Receive your free quote today!